4Truth Web Design:
A Website Design Company
Founded on Integrity, Service,
Commitment & Truth
Website Development Services
Key Creative & Web Solutions provided by 4Truth Web Design, A Nashville based Christian company

We offer full service web design at affordable prices. Whether you need a basic website design and setup from the beginning or you want to clean up your existing site…we can help.

Website Content Maintenance
Website Updates
Let us update and maintain your website for you. One-time website updates or affordable monthly plans for website updates, adding blogs, etc. Try us out and find we are one of Nashville's best website update companies.
We are a website company founded on Christian principles and provide low cost Website Design, Maintenance & WordPress Development
Custom
website
development
and
WordPress
theme
implementations
BUILD A WEBSITE OR MAINTAIN AN EXISTING WEBSITE!
We will design and build your website in the most affordable way to help you reach your online goals. To do this we listen to your needs and help you find the web solutions that best meet your needs and budget. While we often offer web design services cheaper than our competitors, we use amazing website designers in Nashville, TN and overseas to best meet your business or personal website needs and budgets.
Website Client Testimonials
We'd love to have you hear from our clients. Please read just a few of testimonials we've loaded to our website
When I became a customer of 4Truth, I already had a website; however, the company I had been working with was not making it easy or affordable to keep it updated to fit my company's needs.

Londa Hardcastle Hardcastle Construction
---
Jeff Johnson, Mindy Johnson and their team at 4Truth Web Design were the creative force behind each of our last three websites for our company. They have continued to assist us in keeping our current site relevant and useful.

Robert Edwards Teacup Gardener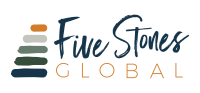 I appreciate 4Truth Web Design because they treat you as people, rather than as statistics or mere consumers as many companies do today. Their down-to-earth costumer interaction and approachability puts us at ease. We feel like they are in our court and want us to succeed. In the same breath, they provide a professional and thoughtful product.
They respect their customer's budget and are truthful about what is truly needed and what is extra bells and whistles, hence the name "4truth." I recommend 4Truth Web Design for their character, intentionality, design ideas, and nuts and bolts functionality.  – Jean Johnson | Five Stones Global
Jeff brought wisdom and technology to the creative process of developing the Both Hands website. We have received endless compliments on our website since Jeff and Mindy began working on it.

JT Olson Both Hands Foundation
Get in touch
Or call:  615-310-7814 & Ask for Mindy